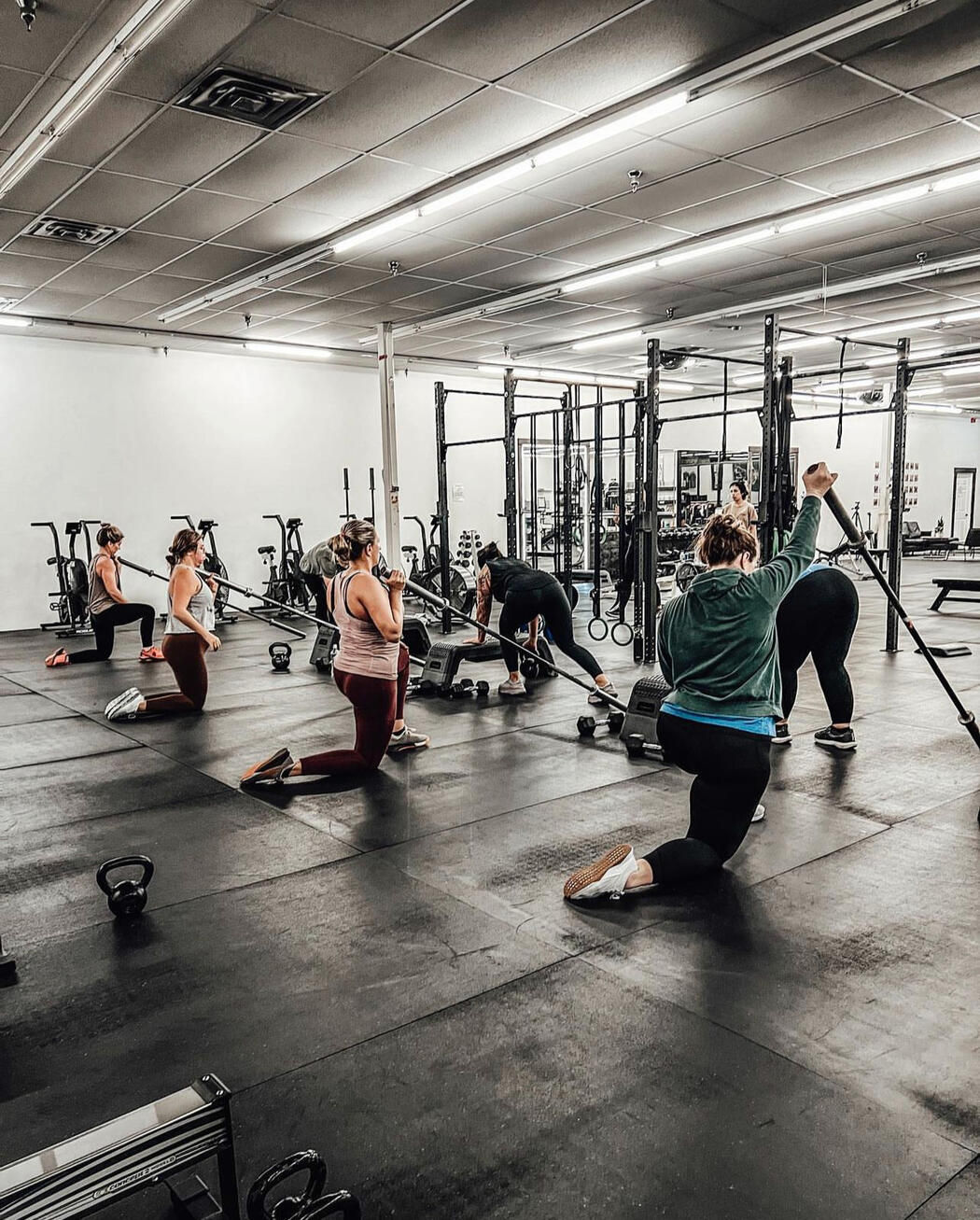 Why Do you train?
Train Group Fitness
Are you ready to unleash the full potential of your body and mind? Come join TRAIN, where we're pushing the limits of human possibility through intense workouts driven by pure motivation. You'll strengthen not just your muscles, but your entire body and mind. Step up and take control of your health – it's time for you to be the person you were always meant to be! With TRAIN, you can reach levels you never thought possible. Together, let's redefine what it means to be STRONG. Try us out today – it's FREE!
Benefits
Benefits of group fitness
Group fitness is more than just a workout – it's an opportunity to make powerful connections with others that can positively shape your life. The benefits such classes bring are endless! Not only will you get the guidance and motivation of expert instructors, but also the comradery and support of your fellow participants. Together, you'll be able to reach fitness goals faster, as well as build strength mentally and emotionally in ways that can't be achieved alone. You'll learn new skills in both fitness and communication, and make lasting relationships within your community. So why not give it a try? Join a group fitness class today and get ready to start unlocking the potential that lies inside all of us!
RESULTS MATTER
RESULTS MATTER
Working out is great and all...but lets face it...we all want to see RESULTS. TRAIN is a Results Based Program that breaks down into 6-Week Cycles so your body Keeps Progressing! Say Good-bye to Plateaus!!!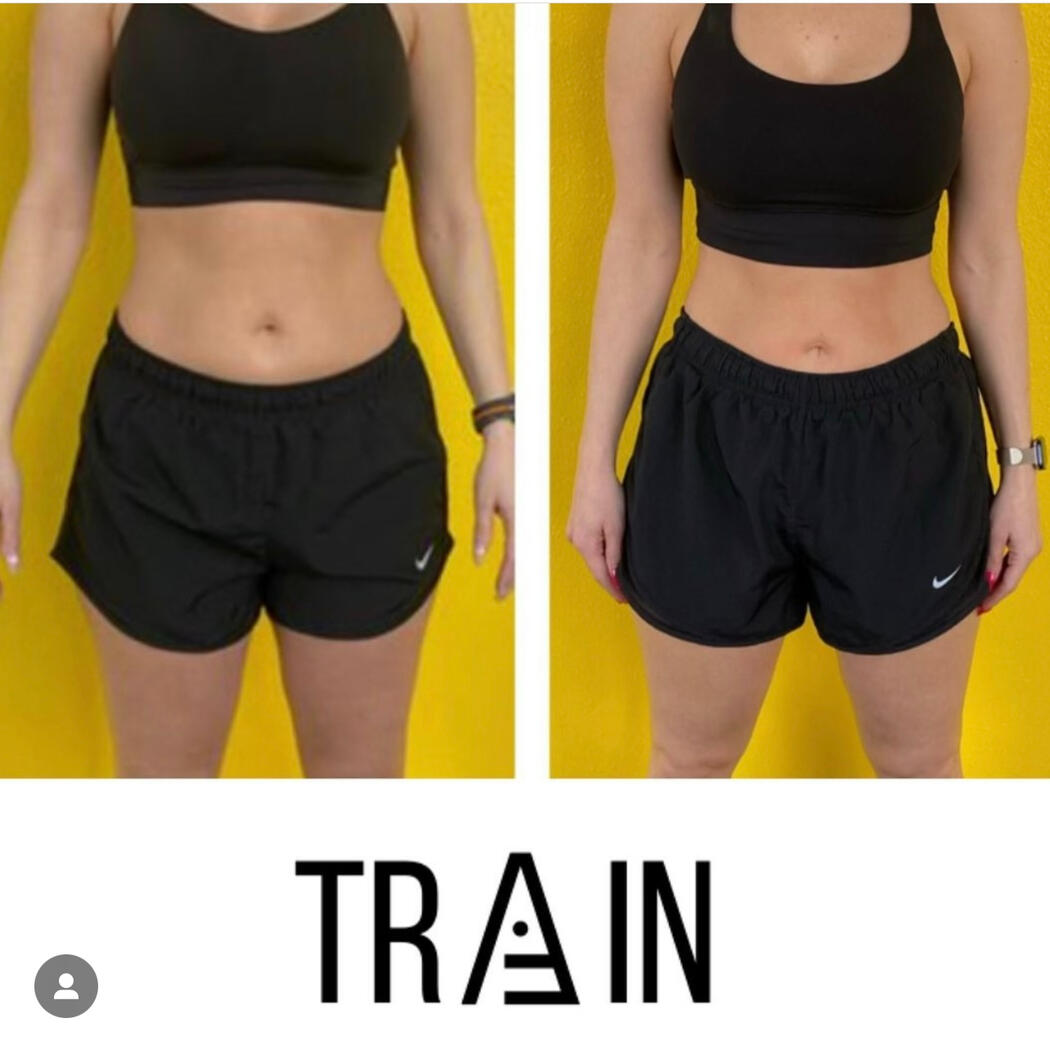 TRAIN GROUP FITNESS
Group Fitness With A Purpose
Our group fitness classes are designed with INTENTION. Every 6 weeks, the workouts change and become more challenging, pushing participants to reach their goals. It's a bold journey - we focus on core movements and challenge ourselves to break through physical and mental limits! Join the TRAIN COMMUNITY and embrace the bold journey of TRAIN group fitness!
Regular BOotcamp
Just a workout
Go in for a workout...do some RANDOM stuff without any actual purpose but just to get you in and OUT...STILL GREAT...BUT...Not Overall Focused on Results and Community...Your workouts never seem to change or have a DIRECTION or a specific focus...no one seems to be CHANGING around you...This just doesn't seem worth it...I need to start seeing some RESULTS...NOW!!
IS IT YOUR TIME?
WHAT IF YOU FOLLOWED THROUGH THIS TIME?
What if THIS was the moment you chose to take control of your life and finally realize your potential?Live with greater CONFIDENCE, vitality, and self-love. What are you waiting for?Dare to break free and make a bold statement about who you really are.Now is the time to transform your life and uncover what lies within. So, what are you WAITING for?
---
Class Times:
5:00 A.m. Monday-Friday
8:30 A.M. Monday-Friday
4:30 P.M. Monday-Friday
5:30 p.m. Monday-Thursday
8:30 a.m. Saturday
*Baby Sitter Availability
---
TRAIN COACHES
FREE TRIAL
STILL NOT SURE?! OK...OK...No Problem..BUT I bet you Change your mind when you come in and give us a FREE Try!!! :)
$0
Looking forward to seeing you soon! :)
UNLIMITED
Over 20 classes a week to choose from! If you came 6 Days a week that would be LESS than $5 a Class!!! NO SERIOUSLY!!!
$116
Looking forward to see you competely change your Body and Mind :)
joplin fitness, fitness classes group, group exercise classes, gym, joplin mo, personal training studio, community